The address of this page has changed. Please bookmark the new URL for future reference.
If you're not redirected within a few seconds, click here: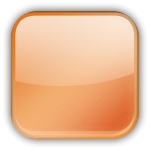 Travel Photography - Americas
---
The North American continent is one of the premier wildlife viewing and photography spots in the world. It covers 10 time zones and is home to majestic mountains, stunning glaciers, lush temperate and coastal rain forests and countless miles of beaches, fjords and inlets. In addition to its scenic beauty, there are approximately 1,000 species of mammals and birds each, native to the land. The opportunities for wildlife and landscape photography are so diverse it is impossible to capture everything on a single trip, or even a single life span.

Mike's home state of California, offers one of the most diverse and spectacular landscapes, sceneries, flora and fauna found anywhere. After a trip outside the country, it is always a pleasure to come home and shoot some stunning photographs of America, the beautiful.

This gallery contains photographs taken in North, Central and South America. Click here to view Mike's equipment and download Wallpapers of some of these stunning photos. Links to this page are welcomed and reciprocated. If you would like to see any images on this page added to the Wallpaper gallery, please email Mike with your request. You can also follow his travels on Facebook and his Photography Blog and join him on his upcoming trips..



Share this page with your friends and others on :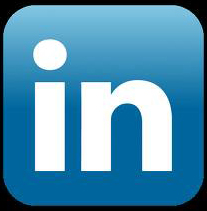 ---
| | | |
| --- | --- | --- |
| California Dreaming | Long Beach | California Coastal Redwoods |
| | | |
| --- | --- | --- |
| Grand Canyon | Margerie Glacier | Cathedral Rock |
| | | |
| --- | --- | --- |
| U.S.S. Missouri - BB 63 | Pearl Harbor | Hawaiian Supreme Court, Honolulu |
| | | |
| --- | --- | --- |
| Hearst Castle | City by the Bay | Dana Point |
| | | |
| --- | --- | --- |
| Mission Santa Barbara | San Diego Bay | Painted Ladies |
| | | |
| --- | --- | --- |
| Fishermen's Wharf | Baker Beach | Vancouver Marina |
| | | |
| --- | --- | --- |
| Harvard Glacier | Lighthouse off Juneau | Margerie Glacier |
| | | |
| --- | --- | --- |
| Grand Canyon | Mount Robson | Yosemite Falls |
| | | |
| --- | --- | --- |
| Glacier Bay National Park | Mendenhall Glacier | Maligne Lake |
| | | |
| --- | --- | --- |
| Cabo San Lucas | Puerto Vallarta | Los Arcos |
| | | |
| --- | --- | --- |
| St. George's, Grenada | Sailing in the Caribbean | Roseau, Dominica |
| | | |
| --- | --- | --- |
| MiraFlores Locks | Panama Canal Transit | Pedro Miguel Locks |
| | | |
| --- | --- | --- |
| Cartagena Heroica | San Felipe Fortress | Streets Of Cartagena |
| | | |
| --- | --- | --- |
| Cathedral de San Catalina | Sea Of Cortez | Don Blas de leso |
| | | |
| --- | --- | --- |
| Icebergs in Tracy Arm Fjord | Space Needle | Icebergs from Sawyer Glaciers |
| | | |
| --- | --- | --- |
| Yoho National Park | Totem Pole - Thunderbird | Banff National Park |
| | | |
| --- | --- | --- |
| Iceberg in Columbia Bay | Lamplugh Glacier | Columbia Bay's Icebergs |
| | | |
| --- | --- | --- |
| Athabasca Glacier | Bow River | Victoria Parliament, B.C. |
| | | |
| --- | --- | --- |
| Totem Poles | Maligne Lake | White Pass & Yukon Railroad |
| | | |
| --- | --- | --- |
| San Francisco Bay | Half Dome | Bixby Bridge |
| | | |
| --- | --- | --- |
| Castle Mountain | Lake Louise | Cascade Mountain |
| | | |
| --- | --- | --- |
| Sequoia National Park | The Parker Group - Giant Sequoias | Mirror Lake |
| | | |
| --- | --- | --- |
| Peyto Lake | Victoria Inner Harbor | Marjorie Glacier |
| | | |
| --- | --- | --- |
| Cacti Cornucopia | Alcatraz Island | Alder Creek |
| | | |
| --- | --- | --- |
| Glacier Bay | Butchart Gardens | El Capitan |
| | | |
| --- | --- | --- |
| Hearst Castle | Yosemite National Park | California Railroad Museum |
| | | |
| --- | --- | --- |
| Golden Gate Bridge | Pasadena City Hall | San Francisco Skyline |
| | | |
| --- | --- | --- |
| Palace of Fine Arts | Sentinel Meadow | Mission San Luis Rey |
---

Info@MichaelDanielHo.com
---
* Home
* Facebook
* Profile
* Blog
* Videos
* Equipment
* Europe
* Asia
* Birds
* Animals *
---
All Photos Copyrighted © 2012 - MDH

Travel Photography

, All Rights Reserved
---