ŠThe Wildlife Ho-tographer
---
Welcome to the website of Michael Daniel Ho, a

travel and wildlife photographer

from California. For over 30 years, Mike's passion for the environment and conservation has centered on his love of travel and

wildlife photography

. Many animal and plant species are going extinct at an alarming rate. We live in a time when nature finds itself in a fragile state. There are fewer habitats and more fauna and flora are under severe pressure. Wildlife Photography can be a powerful tool for conservation. His mission is to promote the understanding and appreciation of the world's biodiversity and the need for its preservation, through the lens of wildlife imagery. Powerful

wildlife and nature images

are effective and emotive tools in building public awareness and education in combating this worrisome decline.

Once upon a time, Mike was steeped in the world of Banking and Finance. After graduating from university with majors in Business Administration, he held various positions with Fortune 100 companies, eventually ending up as a banker with a big, multi-national bank. That same year, Canon introduced the first EOS 1 camera and Mike bought it for a vacation to Europe with his friend. Although he had lived and traveled overseas before and had taken a

photography

class in high school, neither avocation had taken hold of him at that time.

The trip and camera made a big impact on Mike and a visit to Longleat Safari Park in England peaked his interest in wildlife and birds. Five years later, he retired from the world of Finance and embarked on a different journey - the world of travel and

wildlife photography

. By this time, the Canon EOS line of cameras have become his favorite equipment. When digital

photography

was launched with the dawn of our new century, Mike experimented with the new technology and found it wanting but full of potential. Read Mike's articles and see his current lineup of cameras and equipment. He is a member of the North American Nature Photography Association (NANPA) and Canon Professional Network and his EF lens usage ranges from 8mm to 800mm. Mike's works have been utilized by the Audubon and American Cetacean Societies, calendar and travel brochure companies, academic and government institutions, Non Government Organizations and conservation groups worldwide.

The world has experienced a lot of changes in the last few decades. Habitat destruction and species extinction caused by rampant global development and overpopulation have taken a toll on the animal and plant life on our planet. Mike is a lifetime member of the American Cetacean Society - the oldest

whale

conservation group in the world, and also an active member of the World Wildlife Fund, Audubon Society and the Royal Society for the Protection of Birds (RSPB). He is dedicated to the conservation and protection of our global wildlife for current and future generations, with an emphasis on

Whales

,

Bears

, and

Big Cats

, through the power of

wildlife imagery

. His goal is to view, record and interpret on

photographs

as many wonderful places and wildlife as possible, while having the least impact and leaving a minimal footprint on the environment. You can download free

Wallpapers

of some of these stunning

photographs

for your PC and Tablet. Visit the wildlife videos page to see these incredible

animals

in action.

You can visit Mike on MichaelDanielHo.com , and follow him on Facebook , Twitter , Flickr , Instagram and his Blog to keep up with his travels or join him on some of his upcoming trips.
https://t.co/PkehSX5ifG thanks U 4 your support #Blackfish #Whales #NatGeo #Wildlife #Canon https://t.co/QtKpsgVgsL pic.twitter.com/Ft8hfJPe0o

— Michael Daniel Ho (@MichaelDanielHo) March 8, 2016
Share this Wildlife Photographer page on :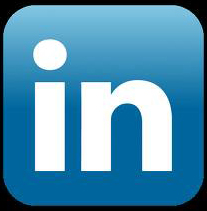 ---

Info@MichaelDanielHo.com
---
Facebook
* Twitter
* Instagram
* Europe
* Asia
* The Americas
* High Arctic
* Antarctica
Profile
* Blog
* Animals
* Birds
* Prints
* Wallpapers
* Videos
* Tours
* Equipment
* Reviews
---
Copyright © 2020 - The Wildlife Ho-tographer - All Rights Reserved
---