The address of this page has changed. Please bookmark the new URL for future reference.
If you're not redirected within a few seconds, click here: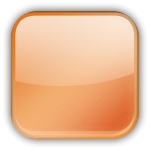 Wildlife Photography Articles
---
---
I have been taking travel and wildlife photos for over two decades and have met many enthusiasts over the years. During my travels and photo shoots, many people have asked me about the best wildlife viewing locations and tips on wildlife photography. Below are some short articles I have written on different subjects that may be of interest to some and new articles will be added as time goes by. Please drop me an email if you have any comments and subscribe to my Photography Blog for added discussion and keep up with the latest developments.