Bird Photographer

-

Bird Photography

-

Bird Photos
---
Mike is a passionate birder and

bird photographer

. He is an active member of the Audubon Society and the Royal Society for the Protection of Birds. There are approximately 10,000 bird species in the world. This number varies by a few hundred birds, depending on which classification system you use. The Clements checklist from Cornell University lists about 9,800 bird species whereas Sibley and IOU list over 10,000 species. The smallest bird on our planet is the Bee Hummingbird, found in Cuba and Isla de la Juventud. It weighs about 0.056 to 0.067 of an ounce and has a length of about 2.0 - 2.4 inches. The largest bird in the world is the flightless Ostrich. They inhabit the plains of Africa and Arabia. The male can reach over 9 feet in height and weigh over 340 lbs.

Population growth and habitat destruction are major reasons for the decline of some bird population around the world. The beauty and plight of birds have converted many millions of people into bird watchers, protectors and

bird photographers

. The following page consists of birds as small as the Allen's

Hummingbird

to as large as an adult American White Pelican. Click on the Individual Galleries below to view additional images and the links at the bottom of this page to see other Wildlife and Travel galleries on this site.




The

photographs

were taken in North, Central and South America, Europe and Asia. Click here to read the latest Photography news and view Mike's Equipment Bag or read his articles and download

Wallpapers

from this gallery. Links to this page are welcomed and reciprocated.

Please visit the Animal Photography section of this website as well. If you would like to license or purchase a wildlife print or see any images in this page added to the Wallpaper gallery, email Mike with your request.

You can follow Mike on Facebook , Twitter , Flickr and his Blog to keep up with his travels and join him on his photo shoots.
Share this Bird Photography page on :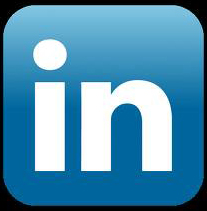 ---

Info@MichaelDanielHo.com
---
Facebook
* Twitter
* Blog
* Europe
* Asia
* The Americas
* Birds
* Animals
Profile
* Flickr
* Prints
* Wallpapers
* Videos
* Tours
* Equipment
* Reviews
---
Copyrighted © 2013 -

Bird Photographer

-

Bird Photography

, All Rights Reserved
---